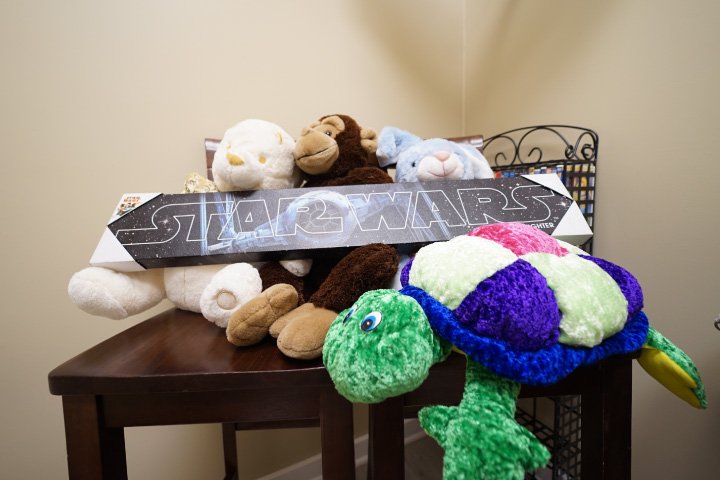 Explore Our Snoqualmie Dental Office
Welcome to
Snoqualmie Ridge Family Dental
! Our dental office is conveniently located on Center Blvd SE. It would be our privilege to help with your oral health care, and we take this responsibility very seriously.
Your safety is our highest priority
Our team hold ourselves to high standards in protecting patient safety. As a result, we adhere to the guidelines from
Washington State Department of Health
,
the Center for Disease Control and Prevention
, and
the American Dental Association
. We implemented strict infection control protocols to minimize the risk of disease transmission. For example, our Snoqualmie dental office has individual treatment suites, and they are meticulously disinfected after each patient visit. Also, we hold regular trainings to prepare for potential emergencies and safety incidents. In addition, we routinely test and re-evaluate our infection control and safety systems to provide the safest care possible.
Excellent dental care and patient experiences
Our office is passionate about great smiles and healthy mouths. We are committed to providing quality care. Also, Drs. Wu & Shyue understand that patients have different priorities, so they tailor their treatment approaches to meet individual needs. To deliver the best clinical outcomes, we carefully research and select quality dental supplies and equipment. We understand that some people have dental anxiety, while others simply do not enjoy dental visits, so we work to make each visit as comfortable as possible. Drs. Wu & Shyue continue to improve the office design to make both children and adults feel welcome. Call today for your
consultation
.
LET'S TALK ABOUT YOUR SMILE
Book Your Consultation Today!
Request your appointment online, call us directly, or just stop by our Snoqualmie dentist office to get to know us.